Your Business Plan Pitch Deck: Common Mistakes and How to Fix Them
December 27, 2019
Are you trying to raise capital for your new project? Do you have a genius startup idea, but need funds to launch it?
Then you know exactly how challenging it is to make a good impression on potential investors. Even if you've been in the game for a while, developing a business plan deck takes a lot of groundwork.
So, you've done the research. You worked out the kinks and created a viable business plan. The next step is organizing a pitch deck that will inspire investors to sit up and take notes.
So what's the point of a business plan deck?
You may have assumed that a business plan deck is all about raising funds. In reality, the point of a good pitch is to get you to that next meeting.
Usually, your presentation is the first impression you'll make on an investor. It's a chance for them to learn about your product, design or service. The pitch is an opportunity to draw an investor in. We've put together this guide to help you bait the hook for your investors.
Tips For Presenting Your Pitch Deck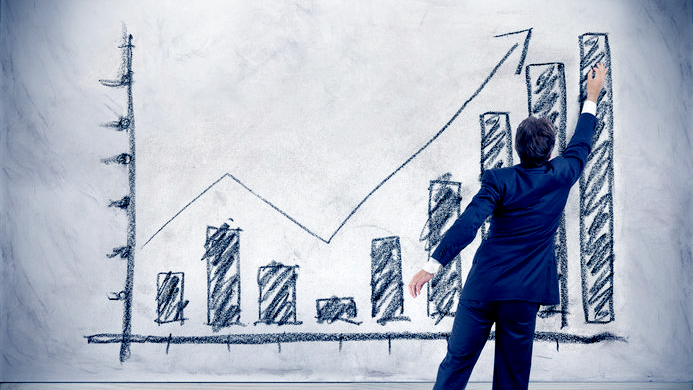 Resource Image URL:- https://info.visualsp.com/hubfs/image_How%20to%20Shorten%20the%20Period%20of%20Temporary%20Drop%20in%20Productivity%20during%20Office%20365%20Adoption.png
Every truly excellent pitch deck starts by telling a story. You should aim to get your audience emotionally engaged with your business plan.
Stick to one idea per slide
When you limit each page to one idea or main talking point, you'll keep your audience on the same page. No one will be flipping through notes trying to keep up.
Avoid reading straight from a word-for-word script
When you read from a script, you'll lose any connection with your audience. Rather, you should create a few note cards with bullet points. The cards will keep you on track and you won't miss any major points. Additionally, you'll sound more natural, confident and animated.
Common Pitch Deck Mistakes & How to Fix Them
The Presentation is Too Long
Most investors are busy. They don't have time to sit through a droning business plan deck. You're passionate about your project, and you should be! But aim for 10-15 slides that stick to the pertinent points. Pique your audience's interest. Interact to keep the conversation going.
Here's a useful test: Remove a slide from your pitch deck. Does it impact the message? If no, consider ditching it.
It Doesn't Address Risks
Ask any experienced investor and they'll tell you; investment comes with risk. Any investment.
Your job as an entrepreneur is to present the risks unique to your business and how you'll overcome them. Don't try to sweep them under the rug! Show how you're planning ahead to meet challenges.
Recognizing potential issues will help you showcase your competence, assuring investors of your viability.
Slide Content is Disorganized
You want to give your audience the best viewing experience, right? Then think carefully about how you want to arrange your pitch's slides. Remember, you have to introduce your company. Then explain your market's problem. Then show how your product solves it and how you're better than the competition. Finally, you need to give projections for the future.
That's a lot of info. Delivering your pitch in an organized way means you won't have to hope your investors retain it.
The Presentation is Too Predictable
Take a close look at your presentation. Is it cliche? Predictable? Investors see pitch decks a lot.
To make yours stand out from the pack, skip the cliches and jargon. Brainstorm some innovative ways to present your brand. Get to know your audience – you want to appeal to their unique emotions.
Finally, it's important to avoid cookie-cutter templates. Believe us when we say investors will know if you just plugged your content into the first one you could find. A custom business plan deck will stand out. Use crisp fonts and colors specific to your brand. To add some real polish, commission a logo and come up with a catchy tagline.
The Pitch Deck Doesn't Include a Demo
We cannot emphasize this enough. Your demo is key! Without it, audiences may not have a good understanding of your service or product.
Whether it's an app mock-up, a series of screenshots or a full video, show your idea in action.
The point is to give potential investors a clear picture of your product. Regardless of how you show them, they'll be more interested and more sure of their decision to invest. Give them that "ah-ha!" moment!
The Design Elements are Outdated
The business world is a rapidly evolving environment. Investors want innovation. They also want to back new ideas. If your business plan deck looks like it's straight out of the 90s, you risk being turned down.
If graphic design isn't your strength, consider hiring consulting firm. They can save you a lot of time, stress and energy. It's their job to know what's on-trend!
Consult with a Professional to Create a Business Plan Deck that Works
The point of an effective business plan deck isn't to instantly seal the deal. Your goal is to introduce your company as one that has the potential for success. Deliver a clear, concise pitch deck that showcases the key points of your vision. Be brief. Be memorable.
At Bargain Business Plan, we know how to create a pitch deck that will make an impact. Our captivating presentations are custom made for your business. We show you how to answer essential questions and explain the big takeaways. Visit our website today to schedule a consultation.